The Better Different | We Kill Mediocrity
Join our mission to kill mediocre marketing and lame branding!

We the entrepreneurial spirits, marketing executives, CEO's and start-up hipsters make our way into the lives of millions of people. With the great brands we create, we have the great responsibility to not be lame.

The Better Different puts a stop to boring brands and their annoying marketing tricks and interruptive advertising. We share the stories of the brightest and delighted to inspire each other to create better brands and businesses.

We have guests that are experts in the fields of branding, innovative marketing, online business, growth hacking, automated marketing, disruptive business models, internal and employer branding, social media, start-ups and everything else you need to grow your brand.

Our guests so far include Alison Stratten from Unmarketing (The Unpodcast), Charles Spence (University of Oxford), Anuraag Trikha (Heineken), Ian Stanley (HubSpot) and Victoria Cornwall (Starbucks).

We love to hear your feedback on the show and your guest suggestions on [email protected] Follow host @Dennisvdlo on Twitter for the latest trends and articles. Don't be a stranger, we make this show for you!
www.thebetterdifferent.com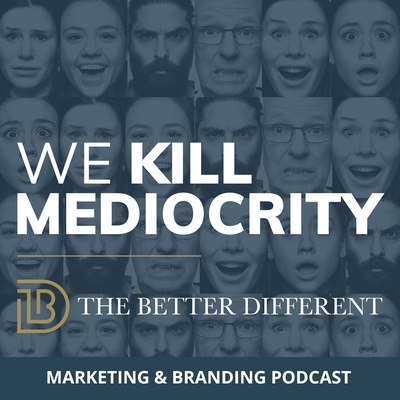 🎧 Podcast episodes
Listen to 5 episodes