The Between Meals Podcast
The Between Meals Podcast features Beth Manos Brickey, FNTP, RWS, RYT, of TastyYummies.com. Food and nutrition, while very important, this is JUST ONE piece of a much larger puzzle. Movement, stress, sleep, emotions, spirit, community, play – these are just as crucial to our wellness and vitality. And should too, be investigated as both potential causes and as cures. What happens between meals is equally as important to our health.

We are complex machines. Our system is a delicate symphony of so many beautiful, moving parts. We owe it to ourselves to care for all of them, equally, so we are really excited with the Between Meals Podcast to have a space where we can get more in-depth, chat with guests and experts and dig deeper into all facets of wellness, the mindset work, the points where we get stuck, the wins and the losses.
tasty-yummies.com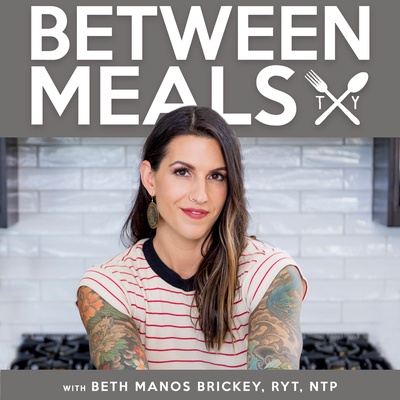 🎧 Podcast episodes
Listen to 110 episodes