The Blood Crow Stories
Welcome, my darling. Do you like scary stories? So do we.

The Blood Crow Stories is an anthology horror audio drama podcast, telling a new tale of terror every season.

Our first season highlights the story of the S.S. Utopia, a cruise ship in the early 1900's. Modern-day college student, Max, begins to do his thesis on the audio diaries of the passengers on the ship. What he doesn't expect are the horrors waiting for him among the tapes, and the true reason why the ship sank so mysteriously almost 100 years ago...

Our second season, Blackchapel, takes place in the Old West as Sheriff Eli Thomas pulls together a team to investigate a series of murders committed by the followers of someone who refers to themself as "the Savior". With the body count rising almost every second, the "Blackchapel Seven" move to track down the killers and bring them to justice, even as the Seven are forced to confront the sins of their pasts...

Our third season, The Neon Lodge, takes place in the cyberpunk future of Gate City, a town full of socioeconomic inequality, underground data delivery, and more than a few biblical demons. They've crawled up from the Hellmouth long ago and have fully integrated into society, controlling all of our world. Kesha Charles, a 911 operator, and her girlfriend Tiffany are thrown into the middle of a demonic conflict that has existed for centuries, and now Kesha must find a way to help keep her city safe...

Our fourth season, Eidolon, takes place in 1950s Hollywood, where war veteran and film producer Richard Davis works long hours at his studio hoping to fulfill his dream of making a film of his own. When an unexpected tragedy gives him the chance to join the Eidolon Studios corporate elite and put his film into production, Richard, his wife Samantha, and the staff of the studio soon discover that there are horrifying prices to be paid for success in the movie business...
www.thebloodcrowstories.com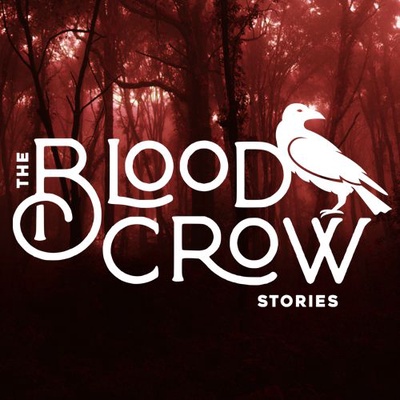 🎧 Podcast episodes
Listen to 89 episodes