The Compliance Guy
Sean is the host of "The Compliance Guy" a live production dedicated to the intersection of regulatory compliance and the business of medicine. The show provides timely, accurate, and easy to digest information to healthcare professionals.
The show features interviews of industry leaders, government officials, and others helping to shape the healthcare landscape.
Sean M. Weiss (AKA – The Compliance Guy) has been an industry respected name for more than 25-years. A physician and health system advocate, Sean engages with clients to ensure a "level-playing-field" and due process when allegations and/or accusations of impropriety are leveled by a payor or government investigation agency.
When Sean is not engaging in administrative, civil and criminal matters on behalf of more than 30 nationally recognized law firms and clients, he is serving as a third-party compliance officer for a dozen organization across the country ranging in size and specialty to ensure a "Culture of Compliance"!
Sean is a proud member in good-standing with the National Society of Certified Healthcare Business Consultants (NSCHBC), American Health Lawyers Association (AHLA), National Alliance of Medical Auditing Specialists (NAMAS), and the American Academy of Professional Coders (AAPC). Sean holds (CHC, CEMA, CMCO, CPMA, CPC-P, CMPE, CPC, CMC, CMIS, CMOM) national certifications from the Health Care Compliance Association, The National Alliance of Medical Auditing Specialists, The American Academy of Professional Coders and Practice Management Institute.
podcasters.spotify.com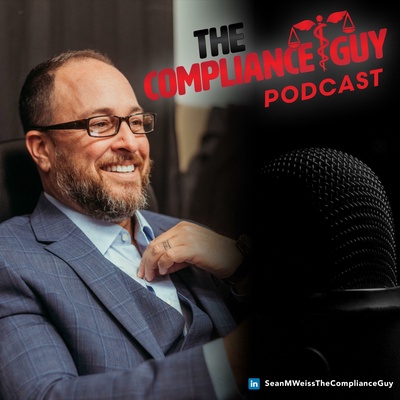 🎧 Podcast episodes
Listen to 250 episodes