The Entrepreneur's Summit Podcast: Faith | Business | Life | Entrepreneurship
The Entrepreneur's Summit Podcast is the podcast for entrepreneurs, aspiring entrepreneurs, and creatives who want to be successful in life, in business, and for the Lord Jesus Christ. Hosted by Christian entrepreneur and digital marketing coach Roman Randall, the Entrepreneur's Summit includes interviews, Q&A's, and "content jacks" (content produced to JACK YOU UP with faith, hope, love, and enthusiasm for life). You can send us your questions at RomanRandall.com/contact and we'll do our best to answer them on the show!

About the host: Roman Randall is an entrepreneur, family man, and a follower of Jesus Christ. He's a Christian, the founder of Summit Digital Marketing, and a digital marketing coach helping small businesses and nonprofits use digital marketing to increase their reach, revenue, and impact. He writes at romanrandall.com.
romanrandall.com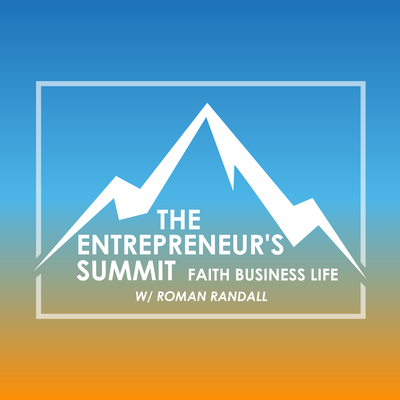 🎧 Podcast episodes
Listen to 26 episodes