The Evolving Advisor Podcast
Join Jeff Concepcion, Founder & CEO of Stratos Wealth Partners for The Evolving Advisor Podcast! The Evolving Advisor podcast is dedicated to equipping independent financial advisors with the tips, insights, and knowledge needed to evolve in every aspect of his or her life, both inside and outside the business.

I will be sharing insights from my years of experience as an advisor, entrepreneur, and CEO, along with advice from some of the industry's top Financial Advisors, CEOs, business consultants.

Tune in to hear more about:
• The journey from Advisor to CEO
• Strategies to work smarter, not harder
• Embracing technology to improve efficiency
• How to win the war for talent
• Best practices for organic and inorganic growth
• How to create a road map to independence

I'll also have insights on:
• How to have a successful work/life balance
• The importance of giving back to your community
• …and much more!

As an added bonus, at the end of each show you'll get to listen to my guests showcase their talent with Podcast Karaoke! Podcasting will never be the same!
listen.casted.us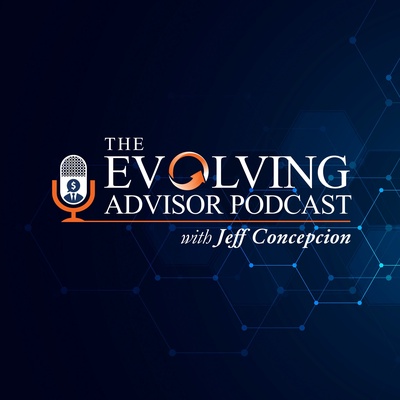 🎧 Podcast episodes
Listen to 71 episodes