The Improv Blueprint 18 for '18
Paul Vaillancourt is the co-founder (with Charna Halpern) of the iO West and has been teaching and performing improv for over 20 years. In that time he has appeared all over the country including such notable venues as HBO's Comedy Arts Festival in Aspen, Chicago's iO (where he studied with the immortal Del Close), New York's UCB Theater, and the iO West here in Los Angeles.

He is the author of a book about the art of improvisation called "The Triangle of the Scene" and is also the creator and host of the popular YouTube series "Improv Tips".

As an actor Paul has appeared on such shows as "The Drew Carey Show", the UPN sitcom "Half & Half", and the Oxygen Network's stand out "Girls Behaving Badly". Paul has also had success as a writer and producer, co-creating and serving as supervising writer for the MTV hit "The Blame Game" as well as lending his writing and producing talents to a score of other shows for MTV, VH1, USA, Oxygen, Bravo and AMC. Paul currently lives in LA with his wife Lindsey and his two children.
soundcloud.com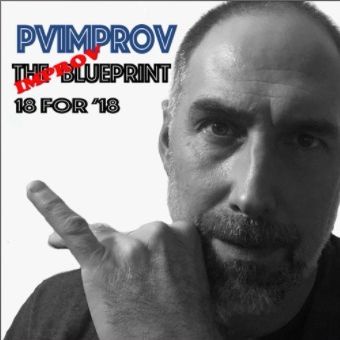 🎧 Podcast episodes
Listen to 18 episodes