The Jet Xavier Show Podcast
Welcome to THE JET XAVIER SHOW. The podcast that is dedicated to HIGH PERFORMANCE from a holistic perspective. We believe that a high performance human equals a high performance life and business.

Jet interviews the very best in every area of life in regards to becoming a HIGH PERFORMANCE HUMAN in life and business. Subscribe to be inspired, and empowered.

Jet Xavier is a best selling author and is known as "THE HIGH PERFORMANCE GUY". He is a sought after speaker, coach trainer and mentor ENERGIZING, OPTIMIZING, AND POTENTIALIZING INDIVIDUALS AND TEAMS for HIGH PERFORMANCE.

Jet has conducted over 5000 HIGH PERFORMANCE HUMAN coaching and training sessions with individuals and teams particularly in the sales industry. He has helped many sales agents and teams to increase their commissions by over $250,000 plus per year whilst at the same time enabling them to avoid burnout, boost energy levels, decrease stress, stay motivated, focused, and improve the quality of their work life integration.

Jet believes that you can have the success you want in life and business without sacrificing your health, your family, parenting commitments, key relationships, time for yourself, mental health or work life integration. And he has proven this with many clients and his own experience over the last 10 yrs.

Remember to subscribe!
jetxavier.com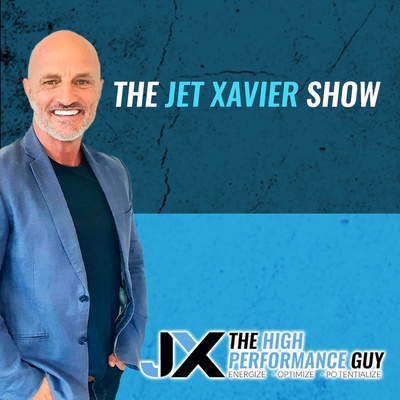 🎧 Podcast episodes
Listen to 1 episodes