The Manufacturing Marketer

The Manufacturing Marketer aims to provide a place for industrial marketers to skill themselves up so they can provide value to their business.  This show is hosted by Gorilla 76 Senior Strategists Mary Keough and Brendon Forrest; marketers who cut their teeth in-house at manufacturing companies.

Each week listen to a mix of Industrial Marketing Live events, topic deep dives, and guest discussions. You will come away with actionable advice you can apply immediately to drive demand and build a revenue pipeline.

www.gorilla76.com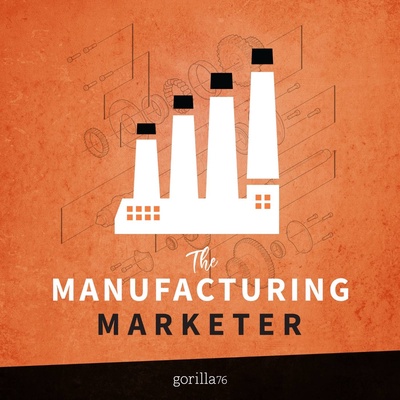 🎧 Podcast episodes
Listen to 36 episodes