The Meat Medic Podcast
Welcome to The Meat Medic Podcast. I'm your host Dr Suresh Khirwadkar. I'm a GP and Lifestyle Physician and I'm a practicing carnivore. I've had great success myself and with patients by following a carnivore diet, and want to spread the word about how to achieve optimal health through diet, nutrition and lifestyle changes.

In this podcast we discuss all things related to diet and nutrition and how you can improve your physical and mental health by following good principles.

All of the information is thoroughly researched by myself, as well as drawing on over 10 years of experience and training. I am a Specialist GP as well as a Board Certified Lifestyle Physician, and I have quite extensive training in nutrition having studies with ASLM, IBLM, ACNEM and Diet Doctor.

I work extensively with low carb nutrition in my usual practice, and it use to help people with a vast array of issues, and my focus is on holistic care, preferring to avoid medication prescriptions where possible and instead utilizing lifestyle interventions.

My real passion though is helping people to help themselves. I'm a huge believer in educating my patients and empowering them to prevent and treat chronic diseases themselves. My goal is to get to the point where my patients never actually need me. Then my job is done.
themeatmedic.com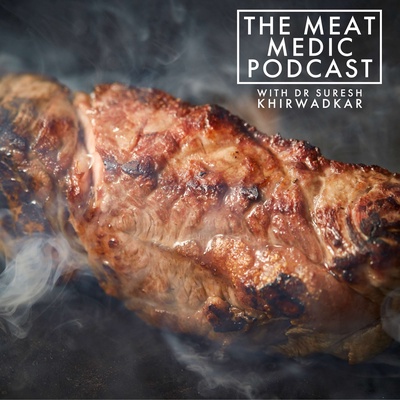 🎧 Podcast episodes
Listen to 33 episodes