The Miracle of '99
The Miracle of '99, presented by Fox Cricket, is a series that takes you inside the dressing room for Australia's miraculous run in the 1999 Cricket World Cup.
Collectively, one almighty triumph. But it was in fact a long list of unlikely and incredible events that led to green and gold success in the UK.
SEARCH & SUBSCRIBE to The Miracle of '99 on iTunes or go to foxsports.com.au/podcasts for the full episodes and related content.
www.foxsports.com.au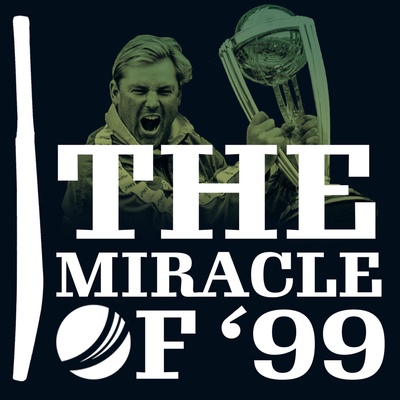 🎧 Podcast episodes
Listen to 5 episodes