The Mind Your Time Podcast | Time Management, Business Systems and Growth Strategies for Work-Life Integration
Are you always busy dealing with business problems and putting out fires? If your business operations are in chaos, it might be the root cause. It's time to do some housekeeping!

In the weekly episodes, Shannon shares practical insights and strategies to help you clean up the back end of your business and create streamlined systems. By doing so, you can take control of your time and achieve sustainable growth without burnout.

Shannon Baker is a virtual assistant turned business strategist and speaker. She uses over 20 years of experience managing small businesses and supporting C-Suite executives to help entrepreneurs build their business infrastructure. Her ultimate mission? To support your journey from feeling overwhelmed and exhausted to becoming a confident entrepreneur.

Ready to step into the shoes of a SheEO? Gain a crystal-clear perspective on both your life and business. Get prepared to use your time and energy on what truly matters to you!
theshannonbaker.com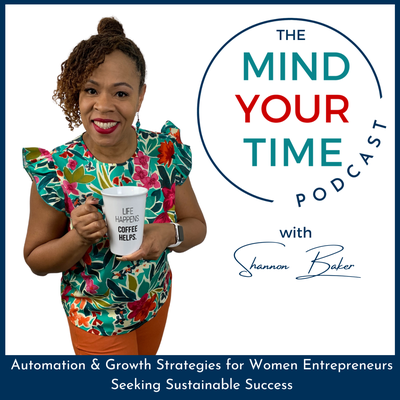 🎧 Podcast episodes
Listen to 278 episodes