The Mother/Daughter Manual
The Mother/Daughter Manual is not actually a manual that anyone should follow. Felicity Montagu (Alan Partridge, Bridget Jones Diary, Nighty Night) & her daughter, Olivia Nixon (Guilt Trip, Reluctant Persuaders), take you on a journey where they attempt to further bond over the fact that Olivia came out of Felicity - listen in as they desperately try to nail their roles as 'a mother' and 'a daughter'. Joined by a special guest each episode, the women nosily delve into other peoples relationships with their own mothers and or daughters…obviously they're not looking for tips... They are perfect.  

---
Hosted on Acast. See acast.com/privacy for more information.
www.snippernixon.com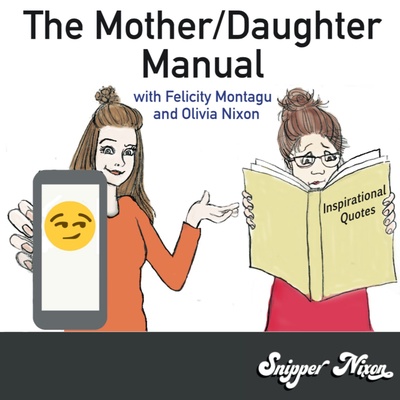 🎧 Podcast episodes
Listen to 9 episodes