The Paula Faris 'Faith & Calling' Podcast
Paula Faris is brought to you in part by Open Doors. Download the FREE app at OpenDoorsUSA.org/Paula.
Join award winning journalist Paula Faris as she explores what people are called to and why, equipping you to live the life you were meant for!
These real, honest conversations will leave you encouraged, empowered (with takeaways!) and entertained.

Paula will be joined each week by friends--some old, some new--who can talk about purpose, calling, fear, branching out and the risks of pursuing dreams from their own perspective. Guests include: Candace Cameron Bure, ESPN's Maria Taylor, Chris Tomlin, Michael Strahan, Lauren Daigle, Sadie Robertson, Kathie Lee Gifford, Jenna Bush and many more!

Most recently, she spent 9 years at ABC News, during which she was a co-anchor of 'Good Morning America' weekend edition, co-host of 'The View' and host of the 'Journeys Of Faith' podcast. While at the network, Faris reported on everything from politics, news and entertainment to sports and faith, interviewing the likes of Hillary Clinton, Sean Spicer, Joe Biden, Tiger Woods, Reece Witherspoon, to the casts of "Star Wars" and "Avengers".

Faris graduated from Cedarville University ('97). She is a wife, mom, and dedicated follower of Jesus who bases her life and podcast on the foundational principals of Christianity, to love God and love people. She and her husband John reside in South Carolina with their three children.
www.accessmore.com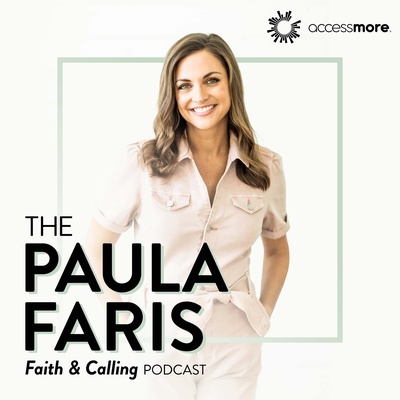 🎧 Podcast episodes
Listen to 110 episodes