The Performance Capture Podcast Sponsored by Vicon
Ever wondered about how they transformed Andy Serkis into Gollum or King Kong? Or how they put such gut-wrenching performances into games like The Last of Us? 
Well look no further than the home of mo-cap as Season 5 of the Performance Capture Podcast kicks off with a raft of amazing talent, With Actors, Directors, Producers, technicians, Casting Directors, and much more who have worked on the biggest projects in the world. 
The amazing Victoria Atkin, who you may know as Evie Frye from Assassins Creed, leaves no marker untracked she demystifies the fantastical world of performance capture. But this season she isn't alone as she is joined by a new co-host, fellow actor, and podcaster Jasper William Cartwright.
Get hilarious and expert insight into some of your favourite games, movies & TV shows from the best of the best who are revolutionizing the way we capture and portray the most magical on-screen moments!
Subscribe and Listen wherever you get your podcasts, by searching for the Performance Capture Podcast.
Support the show at: https://www.patreon.com/PerformanceCapturePodcast
And hey if that not enough, join the Performance Capture Podcast exclusive Patreon and get personal welcome video from one of the hosts, access to their exclusive discord & much more.
---
Hosted on Acast. See acast.com/privacy for more information.
www.victoriaatkin.com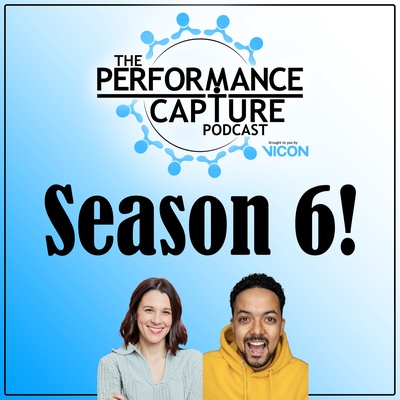 🎧 Podcast episodes
Listen to 50 episodes