The Profitable Website: Digital Marketing Secrets For Small Business Success
How do I use my website to get more customers and clients for my small business? How do I even get them to my website in the first place? How do I scale up fast, so I can start making consistent income, and build a business I LOVE showing up for every day?

These are the questions at the very core of The Profitable Website, and the ones web strategist Wes McDowell lives for! In every single value-packed episode, Wes will be your go-to guide — teaching you how to use the best what's-working-now digital marketing strategies to attract new prospects to your website... and THEN how to speak to them in a way that means something to them, build a list of warm leads that you can then market your services to.

Each episode is created to help inspire you to take action on the strategies that are proven to work best, so you can stop guessing, and start growing your small business into something bigger.

In the end, you'll have a series of digital assets you can put on autopilot to do the hard job of attracting, and ultimately winning over cold prospects into flaming hot leads, and finally — the Holy Grail — paying customers who come back again and again. Whether you want to master Facebook ads, email marketing, video marketing, or website conversions, this is the show that will get you there the fastest. Join Wes McDowell today, and learn the tactics that will get results, generate more profits, and turn that business idea into an actual business you love. Online marketing made easy, Wes will show you the art of online business, and how to do it RIGHT.
theprofitableweb.com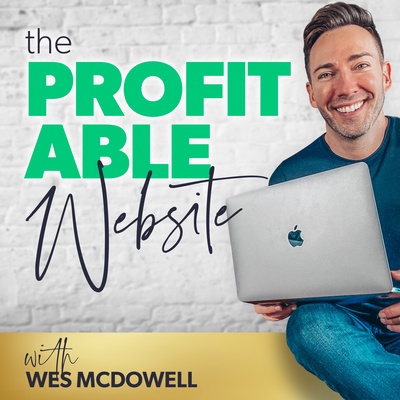 🎧 Podcast episodes
Listen to 175 episodes