The Racism Pandemic and Diversity, Equity & Inclusion
Produced by the Honors College at the University of Pittsburgh, this "Racism Pandemic and Diversity, Equity & Inclusion" podcast is part of the long-term effort to use scholarship, civic engagement, and stories of lived experience to address racism as a social pandemic.

While the coronavirus pandemic has captured the world's attention for the past year, the Honors College is committed to recognizing and addressing racism as a pandemic in its own right. Racism has been present and institutionalized in American society since before the country was founded, and just as the coronavirus spreads insidiously and intimately harms people and communities, so too does racism and inequity.

This podcast is just one of the ways the Honors College is attempting to take action and share important, captivating, and often uncomfortable conversations about the intersection of race, community, employment, and academia. Listen to our diverse group of current Pitt students and alumni as they discuss a multitude of topics—from fair housing, to critical pedagogy, to global experiences—and offer perspective and advice to current students and young professionals.

We anticipate on releasing a second season of this podcast in the fall.
pitthonors.blog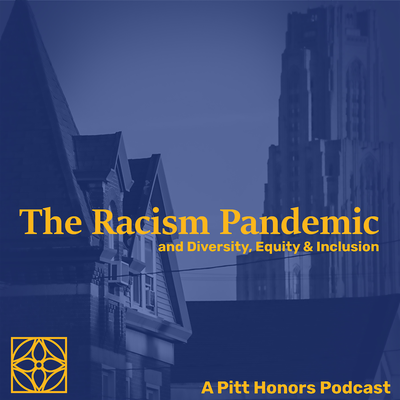 🎧 Podcast episodes
Listen to 6 episodes