The Road Less Travelled
Throughout our history, Belstaff has had a deep connection with those who have gone off the beaten path - the unconventional, bold and determined figures whose journeys in life have left a legacy. Che Guevara, Amelia Earhart and T.E. Lawrence to name a few.
Today, in a world of data, algorithms and with pressure to conform, how do you define a life less ordinary? Is it bold individuality or conquering personal fears? Sheer bravery or pure determination to succeed?
In this original podcast series, hosted by Reggie Yates, we explore and celebrate the characters that take the unfamiliar roads in life - challenging both who they were 'meant to be' and the wider status quo.
No stranger to hard work and going his own way, Reggie sets out on a mission to truly understand what the road less travelled means in the modern world - in conversation with the creators whose work, attitudes and lives inspire us.
Our first series features: Stanley Tucci, Raleigh Ritchie, Naomie Harris, Andrew Scott and Emma Mackey.
---
Hosted on Acast. See acast.com/privacy for more information.
www.belstaff.co.uk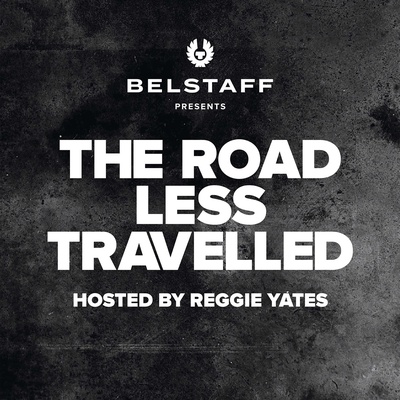 🎧 Podcast episodes
Listen to 11 episodes