The Submissive Next Door Podcast
Are you ready for a new look at the world of sexuality and kink? This podcast, brought to you by Dr. K, Holistic Sexuality Educator, fitness trainer, model, and promoter of erotic intelligence, is an honest and down to Earth deep dive into the world of sex, BDSM, and alternative lifestyle. Dr. K. is a 24/7 submissive, deeply devoted to tantric practices, the power of embodiment, and holistic living, as well as an empowerment and intimacy coach.
Topics range from sex education, LGTBQ+, consensual non-monogamy, Tantra, kink, BDSM, taboos, fetishes, sex toys, advice, experiences, consent, Shibari, and so much more!
kipani.life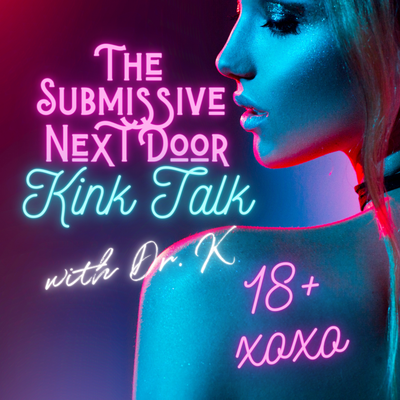 🎧 Podcast episodes
Listen to 63 episodes