The Team Behind the Team
As championships are won, records are broken, and physical limits are pushed, coaches and athletes alike are searching for an edge.

The margin between winning and losing is oftentimes a 1 percent difference.

In today's high performing sports culture you will find a "team behind the team" that not only supported but sustained an individual's or team success.

This podcast will provide relevant content and real conversations with various industry leaders influencing athletes performance today.

Host Donnie Maib, Head Coach for Athletic Performance at Texas will draw upon various experts and topics in the realm of sports performance to help educate, equip, and empower you to win not only on the field but also within your own performance team.

When the team behind the team wins, everyone wins!
podcasts.la.utexas.edu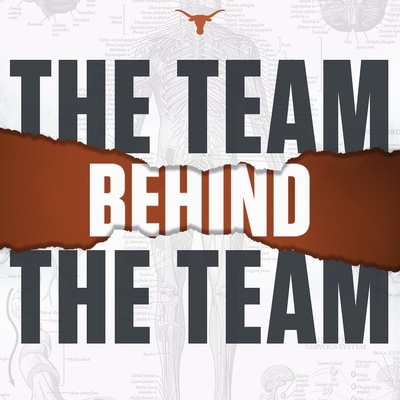 🎧 Podcast episodes
Listen to 55 episodes