The Virtual Assistant Vantage
I'm Jen, a Virtual Assistant and Trainer by profession!

There is nothing I like better than a chat with friends over coffee! A friend recommended I set up a podcast as I love talking so much, so here I am....

Grab a brew and come and join me as I chat about life as VA, along the lines of how to attract clients, market yourself, manage your time, set your fees, ensure you're legal.....

That sounds heavy - it won't be and no big promises either (can't bear them - you know the sort, 'how to make 10k in month one')......

No, just some real-life chat!

Can't wait to see you in there!
podcasters.spotify.com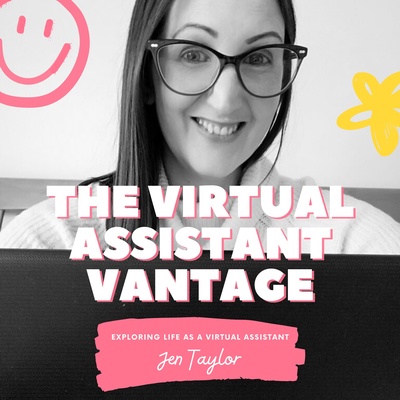 🎧 Podcast episodes
Listen to 1 episodes