This Aint 4 Everybody Podcast
Welcome yall! We are Ki and Nay, two young, black women that are best friends from Connecticut, giving yall a sneak peek into how our phone conversations go. On this podcast, we get into the mess, the foolishness and allll the topics from funny to serious ... basically, whatever we want. Hope you guys enjoy because this ain't gonna be for everybody!
Follow us on Instagram and Twitter: @t_maya94 and @theeknicole! Follow the podcast twitter page: @thisaint4pod! Let us know what you think, rate us, subscribe, follow, and tell a friend to tell a friend to share!!
podcasters.spotify.com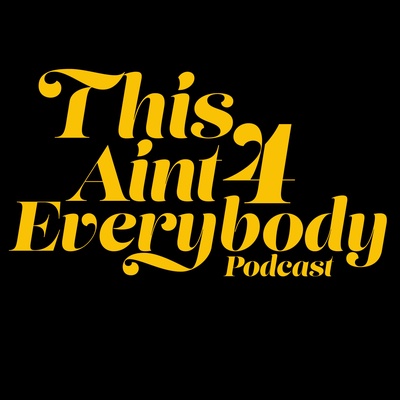 🎧 Podcast episodes
Listen to 27 episodes