Three Sides Podcast
Typically, it's said there are two sides to every story. But often a middle or third side of the storyteller or an issue is revealed, providing another perspective to consider.

Three Sides is a monthly podcast featuring stories from the Evangelical Lutheran Church in America (ELCA). As a church that believes God is calling us into the world – together, Three Sides will present diverse voices from across the ELCA. Listen as we share unique stories from the many expressions of this church.

•From our members whose lives are grounded in faith, love of God and neighbor.
•From our congregations that work every day to share the love of Christ with all God's people.
•From our global companions and partners that join us as we work to build up Christ's church throughout the world.

Join the conversation at LivingLutheran.org/podcast.
www.LivingLutheran.org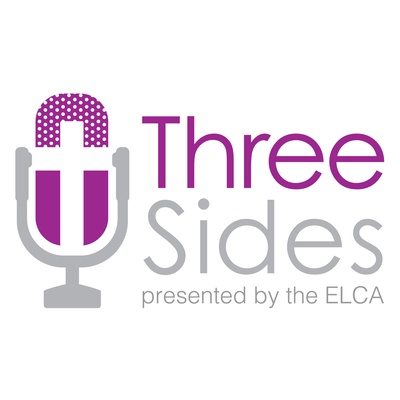 🎧 Podcast episodes
Listen to 9 episodes