Tiny Course Empire Podcast
At the Tiny Course Empire Podcast, host Cindy Bidar is banishing the online marketing overwhelm and busting the myths about digital course creation that keep you stuck in startup mode.

Each week you'll hear actionable tips, real-world strategies, and plenty of practical advice about turning your expertise and experience into digital courses, and your courses into a profitable, sustainable business.

With more than 10 years of hands-on experience managing operations and marketing for six- and seven-figure businesses, Cindy knows a thing or two about how to launch and grow an online empire. She'll help you make sense of the technology, turn seemingly monumental projects into bite-sized tasks, and design repeatable systems that create predictable results.
cindybidar.com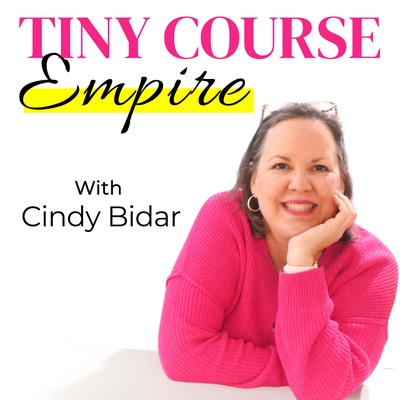 🎧 Podcast episodes
Listen to 101 episodes