Treasuries of Knowledge
Treasuries of Knowledge: Collecting and Transmitting Information in the Early Modern World
Colloquium, 8 April 2016
Organisers: Jennifer Bishop, Liesbeth Corens, and Tom Hamilton

Early modern people understood collections of information as 'treasuries', both in a metaphorical and a material sense. Collecting and storing information created a useful, cumulative repository for present and future reference. Collections were preserved in jewel houses or treasure rooms, their contents locked up in chests or boxes, thus reinforcing the idea that information was a valuable commodity to which access should be moderated. They were situated at the interface between past and future, particular documents and larger structures. They also raise questions of secrecy and access, value and materiality. In discussing treasuries, this one-day workshop directs the conversation towards their utility and value, their form and location, and the hierarchies they constituted. It provides a platform for further exchanges among the diverse scholars working on collecting, and invites scholars to reflect further on the common denominator of the utility of collections and the significance of their location and accessibility. For the full programme, see: https://liesbethcorens.files.wordpress.com/2016/03/final-programme-treasurie.pdf.
sms.cam.ac.uk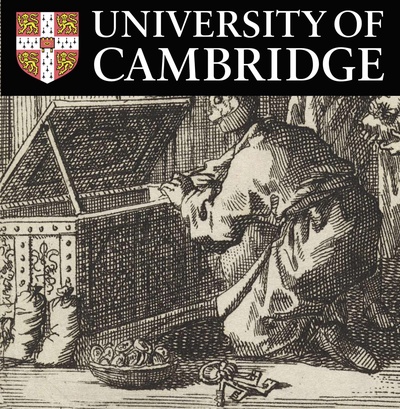 🎧 Podcast episodes
Listen to 12 episodes