Truth, Love & Beauty
Hi, I'm Sara Avant Stover, author of The Way of the Happy Woman and The Book of SHE, a Certified Internal Family Systems (IFS) practitioner, and a pioneering teacher of women's yoga, meditation, and spirituality for the past two decades. Here, on two Sundays a month, I share solo dharma talks, as well as conversations with leaders and luminaries about the feminine path to greater healing and wholeness.

Born out of my own desire to hear wisdom teachings through the distinct lens–and voice–of the Sacred Feminine, this podcast highlights three of the core values we must embrace on the feminine spiritual journey (and which we all need more of at this time in history): truth, love, and beauty. If you're a woman committed to her own healing path, you're in the right place. Welcome home. I'm glad you're here.
www.SaraAvantStover.com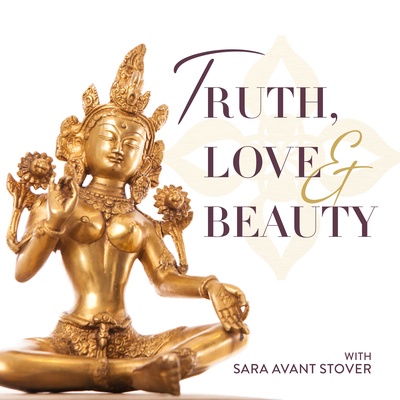 🎧 Podcast episodes
Listen to 157 episodes