Truth Serum by Scheer Law Group, LLP
According to the Buckminster Fuller's "Knowledge Doubling Curve", human knowledge now doubles almost every twelve hours! Ignorance is not bliss and the unwary will be punished. Take a shot of Truth Serum and stay ahead of the game.


This is a podcast for anyone who is interested in law, finance, future trends and everything else that matters. For Lenders, Landlords and Investors: Stay up to date on rapidly changing laws and trends affecting your legal rights, and the impact of these laws on the economy. For Everyone Else: Listen as we interview some of the most interesting people on the planet about everything else that matters, and get a glimpse of trends that will change your life right now and in the world to come.


DISCLAIMER: The thoughts and opinions in this podcast or on the SLG website cannot be relied on as legal or investment advice. If you have questions relating to the issues raised in this podcast or from reviewing the SLG website, review with your legal counsel or investment specialist.
slgtruthserum.podbean.com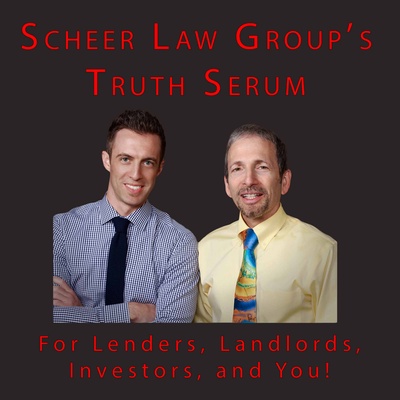 🎧 Podcast episodes
Listen to 28 episodes