Turn Reviews and After Show - AfterBuzz TV
The Turn After Show recaps, reviews and discusses episodes of AMC's Turn.

Show Summary: After scoring a hit with a series set in the 1960s, AMC travels much further back in time for "TURN: Washington's Spies," a Revolutionary War-era drama based on the same-named Alexander Rose novel. The series goes beyond the battlefront to a conflict involving everyday men and women, taking place in a cryptic world of double agents, covert operations and code-breaking. It revolves around Abe Woodhull, a young farmer torn between loyalty to his Tory background and respect for those who fight for the Patriot cause. Living on British-occupied Long Island, Abe joins a group of his childhood friends to form what becomes known as the Culper Ring, a spy network charged with sniffing out British military strategy. Under the direction of Gen. Washington, Abe and his fellow agents help turn the war to the Continentals' favor, and their daring efforts ultimately serve as the foundation for modern espionage.
www.afterbuzztv.com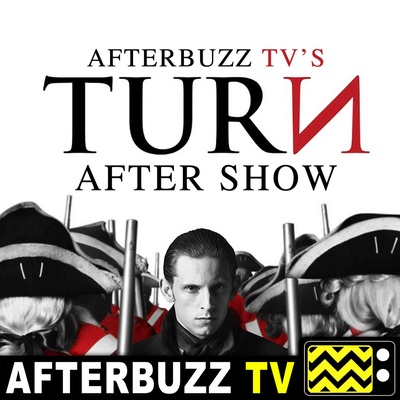 🎧 Podcast episodes
Listen to 42 episodes