Turning This Car Around
America's number one best and favorite podcast about fatherhood hosted by Lex Friedman, John Moltz and Jon Armstrong.
Turning This Car Around is a podcast about parenthood from three dads, Lex Friedman, John Moltz and Jon Armstrong. You can follow us collectively on Twitter as @ttcashow
Follow us on Tumblr!
Lex Friedman is the Chief Revenue Officer at ART19. He is a pretty important guy in the world of podcasting. He's also a writer; he authored humor books like The Snuggie Sutra and The Kid in the Crib.
He was also a senior contributor to Macworld, an author of technology books, and the co-host of Not Playing, a podcast where Dan Moren and Lex watch movies that everyone else has already seen. Mr. Friedman was formerly the cohost of Unprofessional.
Lex's blog is called Lex, Briefly.
Lex lives with his wife and three kids in New Jersey.
You might know John Moltz as a person on the Internet. Many people do! However, he also appears in other guises, sometimes as a large, golden bull and others as a phalanx of beautiful swans! Usually, however, he appears as a guy working at a desk. Other important points that John Moltz would like to share:
John Moltz is fluent in English and conversational in two other languages.
John Moltz is the ship that made the Kessel run in less than 12 parsecs. He's fast enough for you, old man.
John Moltz is actually made up of thousands of smaller John Moltzes, all furiously working tiny little gears to keep the larger construct you know as "John Moltz" functioning.
John Moltz is a little too comfortable talking about himself in the third person.
Jon Armstrong is a long time blogger at the barely alive Blurbomat, a UX/UI consultant, a web/business developer, a photographer and the impetus for this show. In a past life he executive produced a popular blog and ran the business. Yes, business. Turning This Car Around marks Armstrong's first foray into podcasting.
You can see his photos on Flickr and Instagram.
Jon splits time between Brooklyn, New York and Salt Lake City, Utah. Armstrong has two wonderful and amazing biological children and two also wonderful almost-stepchildren.
art19.com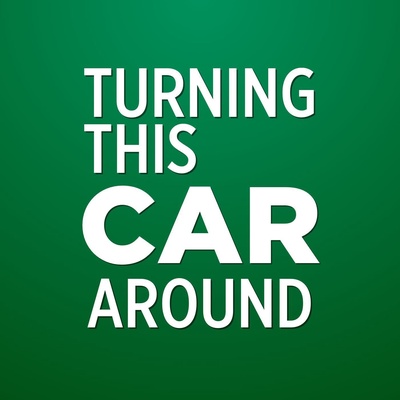 🎧 Podcast episodes
Listen to 301 episodes