Value Investing with Legends
Value investing is more than an investment strategy — it's a fundamental way of thinking about finance. Value investing was developed in the 1920s at Columbia Business School by professors Benjamin Graham and David Dodd, MS '21. The authors of the classic text, Security Analysis, Graham and Dodd were the very pioneers of their field and their security analysis principles provided the first rational basis for investment decisions. Despite the vast and volatile changes in the economy and securities markets during the last several decades, value investing has proven to be the most successful money management strategy ever developed. Value investors' success over the second half of the twentieth century proved not only the validity of the value approach, but its preeminence over even the most widely taught and practiced modern investment theory, which was developed in the 1950s and '60s and remains dominant even today.

Our mission today is to promote the study and practice of Graham & Dodd's original investing principles and to improve investing with world-class education, research, and practitioner-academic dialogue. In this podcast you will hear from some of the world's greatest investors, their views on the investment management industry, how they developed their investment process and how they see the field changing over time.
valueinvestingwithlegends.com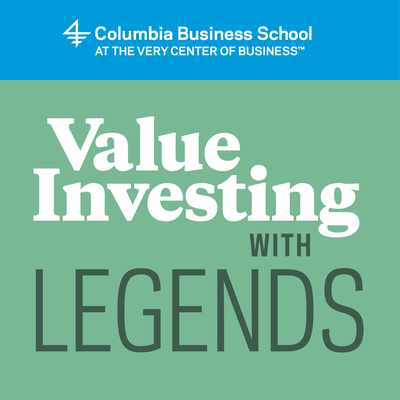 🎧 Podcast episodes
Listen to 56 episodes