Viva! Vegan Podcast
Welcome to the Viva! Vegan Podcast and News Minisode!

Co-hosted by Viva!'s head of comms, Faye Lewis, and Viva!'s head of investigations, Lex Rigby, each month they'll be serving up some cracking in-depth chats with some of the most interesting figures in the vegan movement.

Each Podcast episode features a different individual – breaking down their vegan journey and recounting their highs and lows – followed by a candid chat between Faye and Lex on everything from mushroom-based leather alternatives to terrible cooking blunders.

In our Vegan News Minisode, we deep-dive into the world of vegan news and politics in a quick ten-minute round-up of newsworthy events in veganism.

No matter where you are in your vegan journey, there'll be something for you in the Viva! Vegan Podcast and News Minisode.

The show is presented by Faye Lewis and Lex Rigby and is released on the first of every month.
vivaradio.libsyn.com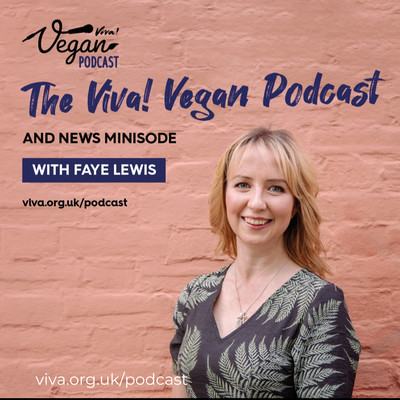 🎧 Podcast episodes
Listen to 126 episodes