We Are HER
This is We Are HER, a podcast for survivors of abuse or assault to share their stories. Our host, Emily Kempe, will be having a conversation with a different survivor each week. We want to include a strong trigger warning with this podcast. The content we discuss includes topics related to violence. Listener discretion is advised. 
This podcast is produced by We Are HER — a nonprofit dedicated to providing community to survivors by helping them become Healed, Empowered, and Restored.
Host: Emily Kempe
Album Photography: Morgan Pearson: morganleepearson.com
Album Artwork: Andrea Benson
Show Editing and Production: Auideo: auideo.com
For more info, please visit www.weareher.net.
---
Hosted on Acast. See acast.com/privacy for more information.
www.weareher.net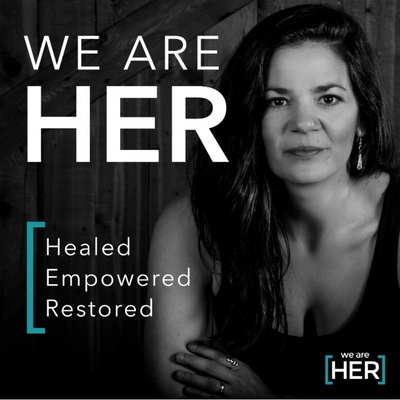 🎧 Podcast episodes
Listen to 40 episodes