Well-Read Black Girl with Glory Edim
Writer and founder of the Well-Read Black Girl book club Glory Edim is a book lover who brings readers and writers together to celebrate the written word. 

Expanding on the community she built in 2015, Well-Read Black Girl is the literary kickback you never knew you needed. Each week, Glory sits in deep, honest and close conversation with authors like Tarana Burke, Min Jin Lee, Anita Hill, Gabrielle Union, Elizabeth Acevedo and more. You'll also meet WRBG Book Club members, literacy advocates, and Black booksellers to hear what they're reading and what it means to be well-read. 

Join Glory through this current cultural moment – where art, justice and literature collide – and pay homage to the literary legacies of the women who paved the way. You'll laugh, cry, connect and build space for kinship in a shared love of literature. Tune in, turn the page, and join the celebration.
www.pushkin.fm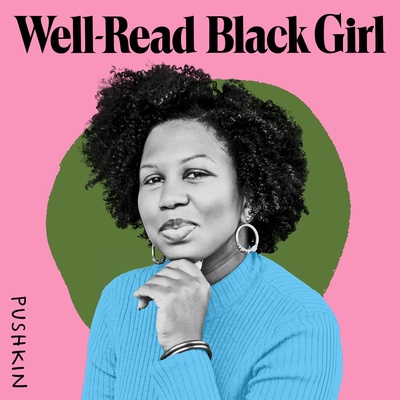 🎧 Podcast episodes
Listen to 26 episodes