What does Law mean, Mumu?
Season 2: "CASES THAT CHANGED PEOPLE'S LIVES" - REVISITED

This legal documentary series was devised and presented by me in the early Spring of 2005.  The late Peter Mooney was allocated by RTE Radio 1 to assist me with the direction of the production.  He was a highly skilled and innovative man whose enthusiasm for the series was a great boost at the time: he seemed to know immediately what I was hoping to achieve, and he guided me enthusiastically towards making this Legal Documentary Series that was very well received and enjoyed by many. Peter has since passed away and my condolences extend to his family and friends: I am most grateful for his contribution to this series.

Having retained the rights and copyright to the series, it is my pleasure to present this Podcast Series and provide you with an opportunity to listen to this selection of outstanding cases, in the Irish context, that had an impact on society and the course of social history. Through one person's case, things changed for many people who found themselves in the same circumstances, or in circumstances related to the new rights that were upheld and vindicated by the courts.

Season 1:  "What Does Law Mean, Mumu?"
Whereas the Book "What Does Law Mean, Mumu?" is an introduction to the law for young people and is  described as "a walk and talk" through which young people ask a trusted older person about different aspects of the law and of the administration of a country, the Podcast Series, which is accompanying the book, is intended to provide more "food for thought" arising out of the topics discussed.
porteomarketing.com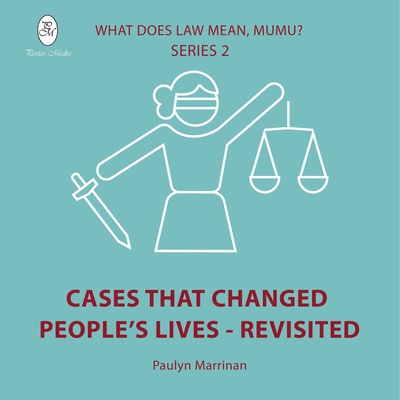 🎧 Podcast episodes
Listen to 23 episodes