Whirlwind: America, Russia & Ukraine
Written and narrated by Pulitzer Prize-winning author Tim Weiner, Whirlwind: America, Russia & Ukraine examines the ongoing war in Ukraine, the worst war in Europe since WWII, in interviews with decorated, high-ranking CIA veterans who have led the American intelligence war with Russia for decades. These experts explain how Putin laid the groundwork for attacking Ukraine using deception and disinformation, how Russian disinformation has been amplified by American media figures and politicians, and how American political warfare can undermine Putin and the Kremlin.
Whirlwind is an Audacy original presented in partnership with Tim Weiner and Jigsaw Productions.
shows.cadence13.com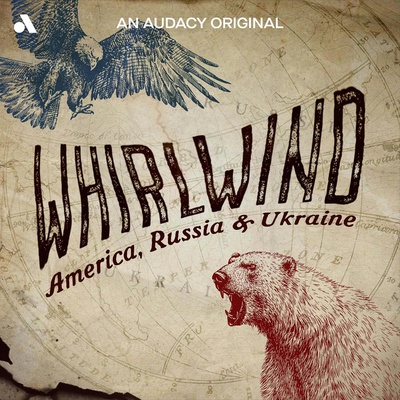 🎧 Podcast episodes
Listen to 18 episodes