10/10 Podcast with Hayley Hobson
Hayley Hobson is an internationally known author, Life Coach and inspirational speaker.

She's also a certified Health Coach with a passion for helping women implement healthy hacks & habits so they can eat smarter, rest better and get it all done.  

After suffering from daily stomach aches for nearly 40 years and never feeling "well" in her body, she decided to take matters into her own hands.

Working closely with several Naturopathic, Ayurvedic and Intergrative doctors, she quickly learned the importance of nutrition and nourishment in caring for her own well being.

She completed a Health Coaching Certification, two Raw Food Certifications, a Life Coach Certification and has since become an essential oils educator.

This lifestyle overhaul opened the door for an extremely successful career path in Network Marketing with doTERRA Essential Oils. She is now one of the top earners in the company with a team of over 225,000 customers.

Today, she passionately shares her health and business journey, teachings and wisdom with global audiences, empowering women to take back their health and lives—to become free in body, mind and spirit.
HayleyHobson.com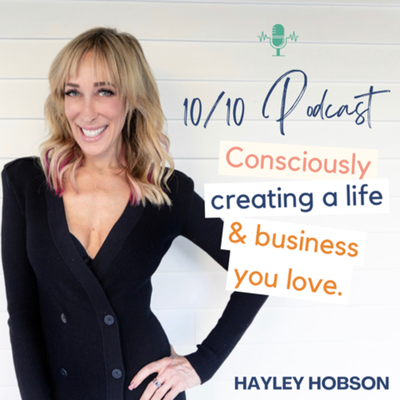 🎧 Podcast episodes
Listen to 167 episodes