Working Hard, Hardly Working
In this top-charting podcast series, entrepreneur Grace Beverley breaks away from the conventional business podcast rhetoric - immersing us in the extraordinary journeys of people from all walks of life who have achieved remarkable success in unique fields. From housing campaigners to investors and sex experts, no avenue is off limits. Each conversation brings new lessons and stories that will inspire you to consider what 'success' really means to you and how you can achieve it.
Grace and her guests open up about the life lessons they wish they had known earlier, sharing insights from their entrepreneurial endeavours, offering advice on health and wellbeing, shedding light on pressing social issues, and being frank about the things that didn't go quite right.
Think of it as a school of life. You'll come away from each episode with actionable advice to help you achieve balance, success, and fulfilment whether you're working hard, or hardly working.
---
Hosted on Acast. See acast.com/privacy for more information.
play.acast.com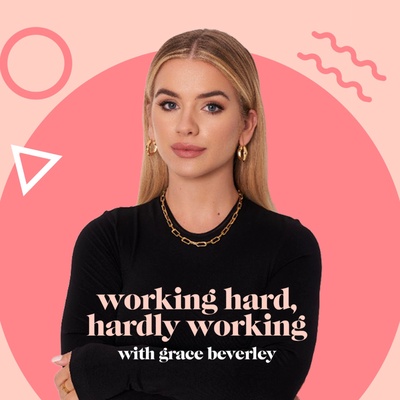 🎧 Podcast episodes
Listen to 70 episodes