Would You Rather...
Would you rather… the conversation starter where the participants can never really win. Decisions made when nothing is at stake – our answers are perhaps crowd pleasing rather than truthful. But what if these hypotheticals actually happened? What if your or your loved one's lives depended on it? The Would You Rather… podcast is based on making choices and the repercussions which follow.
Series 1
It's New Year's Eve, 2011. You're stepping into the shoes of Melbourne based social media influencer, Kirsten Johnson (pronounced Chastine Jaw'saw).
You witness something, what happens next is up to you.
This series looks at how every decision you make, regardless of how insignificant it may seem, can completely change the direction of your life. The further you go, the harder your choices become.
Would You Rather... explores a variety of themes including sexuality and conspiracy theories.
This series hopes to open the listener's mind, whilst being entertaining.
From the creator of Dying with Mon, Living with Mon and North East Arnhem Land with Mon,
Monika O'Hanlon brings you Australia's first interactive podcast, Would You Rather...
---
Hosted on Acast. See acast.com/privacy for more information.
www.facebook.com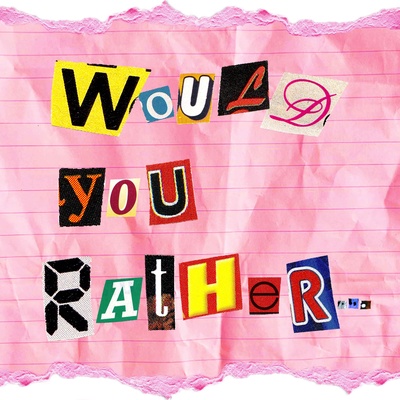 🎧 Podcast episodes
Listen to 37 episodes