Yes! We Rise
The Yes! We Rise podcast features solutions-seekers, change-makers, and those creating a resilient future. We share stories and strategies to inspire action to build collective resilience and community transformation. To create change, people need to feel like they belong and that they are part of a growing movement. They need to know their voice matters and that they have the inspiration, agency and ability to transform their lives and their communities. They are the key to a resilient future.

From the Navajo Nation to the mountains of Appalachia, incredible work is being done by community members and leaders. Change is often sparked by inspiration: seeing what others have done, especially in similar situations and places. People see that when someone looks like them or lives in a place like theirs, and has created real, true and lasting change, change that will allow their granddaughters and grandsons to thrive — they begin to imagine what might be possible for them. No longer waiting for someone else to come and save them, they realize they are the ones they have been waiting for. But what creates that spark? What creates that inspiration? Learning through stories and examples, feeling a sense of agency and belonging, and getting fired up to kick ass creates that spark.

We Rise helps community leaders and members learn to forge a new path toward creating resilience and true transformation. One person at a time, one community at a time, one region at a time, the quilt of transformation can grow piece by piece until resilience becomes the norm instead of the exception. Together, we rise.
www.yeswerise.org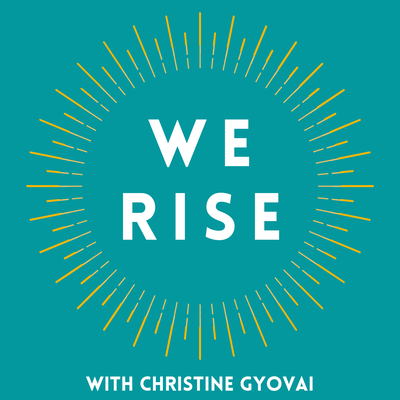 🎧 Podcast episodes
Listen to 54 episodes