Your Business, Your Rules
Do you want to ditch the 9-5 and live life on your terms? Make more money your way, without worrying about your next performance review, annoying boss or crappy commute?You're wanting less stressful meetings and more mornings without alarms, am I right?!Here's the thing: In order to do this you need to know what *actually* works. Which isn't easy with all the "make 6 figures in 5 minutes" hype out there on the interwebs.And that's where I come in. I'm Cat LeBlanc and I'm on a mission to cut through the BS and tell you exactly what works and what doesn't in the world of online entrepreneurship.All in short, sharp, to-the-point golden nugget episodes.Whether you're a coach or consultant, a service provider, or have no idea what kind of business you want to start yet – The Your Business, Your Rules Podcast will give you the insight you need to turn your brilliance into a business and grow from there. Join me as I explore the best ways for you to actively take control of your life, start a wildly successful business and become the truest version of yourself.It's Your Business, Your Rules baby!Are you in? Try an episode today.

---
Hosted on Acast. See acast.com/privacy for more information.
catleblanc.com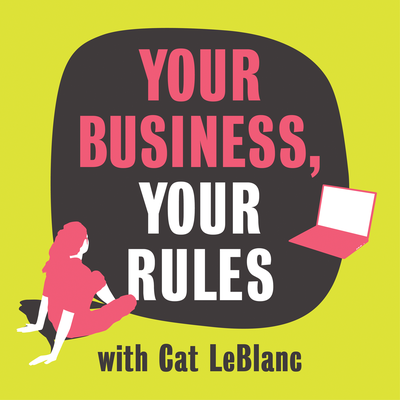 🎧 Podcast episodes
Listen to 75 episodes