Your Million Dollar Side Hustle
If you're ready to have more money, time, and energy to do what makes you happy and really live life, you're in the right place. Host Anna Konchar works two days per week and runs a multi-million dollar online business. But this wasn't always her life. After getting her MBA and realizing the corporate world wasn't for her, Anna made it her mission to find a way out of her cubicle. 

Alongside her 9-to-5 job, Anna grew a freelancing business into a six-figure side hustle, and then packaged the skills she had into an online course that has now helped thousands of people and made millions of dollars.

Anna's business is proof that making money doesn't have to be complicated or require you to grind 24/7, and that's why she created this podcast. She wants more people to enjoy the freedom, flexibility, and fulfillment that comes with building a successful online business. Each week you'll learn how you can monetize the skills, knowledge, and passions you already have, so you can put life first instead of work too.

Now let's build Your Million Dollar Side Hustle.
annakonchar.libsyn.com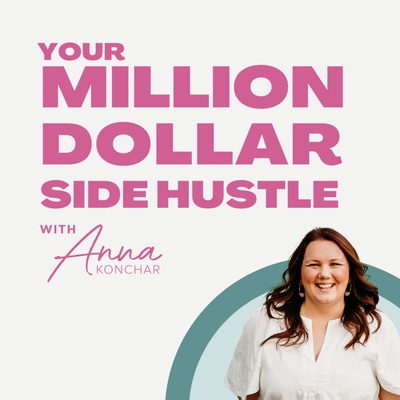 🎧 Podcast episodes
Listen to 147 episodes