You're Great with Unique Hammond
Join Unique Hammond, Holistic Nutrition Educator, Integrative Health Coach, and Author of Your Tastebuds are A**holes, for a podcast that offers hope and tools for your healing journey.
Health is simple; we need a healthy diet, movement, rest, sunlight, water, community, and stress management. The health world makes it complex by fighting over the best diet. PS. The best diet is the one that supports your best (individual) health.
This podcast is my passion project—real people sharing their healing stories.
www.youregreat.com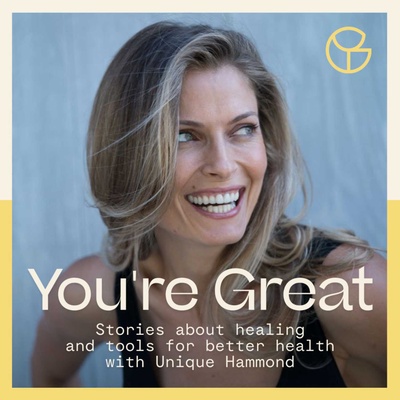 🎧 Podcast episodes
Listen to 37 episodes