Sh!t You Don't Want to Talk About
Hello beautiful humans!

Together we turn Sh!t You Don't Want to Talk About into Shit2TalkAbout.

We stand to use the privilege we inherited to break the bullshit society has created to limit those who don't fit into a preconceived box. We have witnessed discrimination and systemic issues.

We stand to give a platform for those who have been silenced. We stand to bring clarity to topics that scare us. Use our curiosity to lean into the discomfort. Bring light to the darkness of shame that so many of us hide behind.

We create space for each human to show up as they are. We embrace that your story is your story and my story is my story. We create boundaries, take risks, forgive ourselves, forgive others, live with gratitude, and choose to live outside our comfort zone.

We all have trauma that by working together we can both succeed in being the best versions of ourselves. We vow to be kind to you. To hear you. To see you. To be present for you.
shit2talkabout.com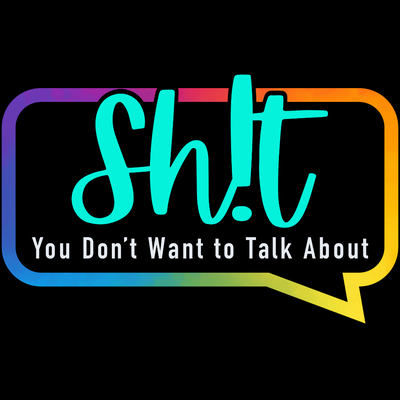 🎧 Podcast episodes
Listen to 68 episodes