The Important Part: Investing with Liz Young
How can you achieve your financial goals and build wealth with your investments? Liz Young, Head of Investment Strategy at SoFi, guides listeners through today's top-of-mind trends in investing and breaks them down into digestible and actionable pieces. 

Covering topics including managing your portfolio, retail investing, inflation, market cycles, real estate, and more, Liz speaks with industry experts armed with knowledge to help investors achieve their goals. 

There's so much information out there about macroeconomics, stock analysis, and how to approach your investments. Liz and her special guests help listeners get to the important part — how all of this matters to investors as they work toward their goals of building wealth. 

The Important Part: Investing With Liz Young is back for Season Three, and episodes drop monthly on Tuesdays. For more, read Liz's column every Thursday on SoFi's website, sign up for the SoFi Daily newsletter, and follow Liz on Twitter @LizYoungStrat.
the-important-part-investing-with-liz-young.simplecast.com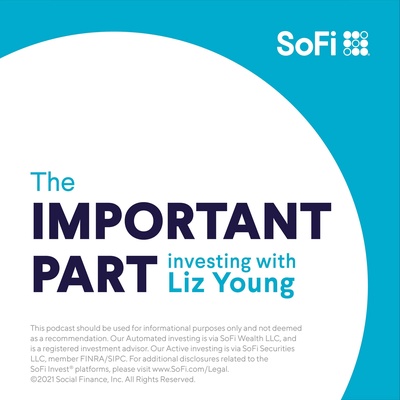 🎧 Podcast episodes
Listen to 30 episodes