Women Do It Better
It's Not a Comparison - It's A Knowing
Women - No more dimming so others feel comfortable around you. It's time to take your gifts and DOMINATE!!!

More women than ever are in the C-suites, not only on top of their own game but on top of The Game. We hold, budget and spend the finances, and are the last stop on the responsibility route. Learning how others have used the same gifts you possess will change the direction of your courage, your confidence and therefore your choices.

We stopped waiting for the invitation to the doorway called Success. Many of us are ready to Dominate in Business and in Life.

As a woman, you have just the RIGHT GIFTS. They are yours and they need to be discovered, sharpened, brightened, and then directed. Once you acknowledge the gifts AND you know how to apply those gifts in your chosen arena — Watch Out.

Every week I am going to talk about the GIFTS we have. I will show you how to find them, understand them and master them to Dominate and Explode. When you are Hungry for Success like the people who listen to this podcast — what you will take away will far exceed the expectations.
womendoitbetter.libsyn.com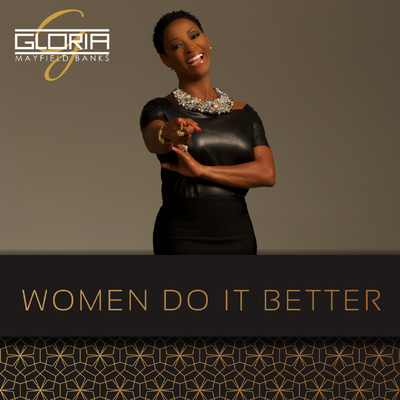 🎧 Podcast episodes
Listen to 13 episodes