Does it Hurt When You Do That? Don't Do That.
Does it hurt when you do that?
Don't do that.

It seems simple, yet the human experience is more complex than that. There are things that hurt that we should do..like jogging or having deep exposing conversations with family members to set boundaries..... And things that hurt that we probably shouldn't do, but do...like refusing self-compassion, and putting our fingers in the toaster.

Comedian, yoga teacher, psychology and philosophy student Joana Joy interviews creatives, practitioners, athletes and thinkers about what keeps them optimised.. basically how they do or don't do things that hurt. Through long form, authentic and engaging conversation, we deconstruct the habits, learnings and motivations of these people. She zooms in on their stories and experiences and zooms out on their perspectives to look at the world, what hurts that we should or shouldn't do.
With an eclectic mix of experience working in the arts, mental health, wellness and education industries, host Joana Joy is an uplifting, insightful and authentic voice to ask the questions listeners want to know, admit when she doesn't know, and have fun in the process of figuring it out.
doesithurtwhenyoudothat.podbean.com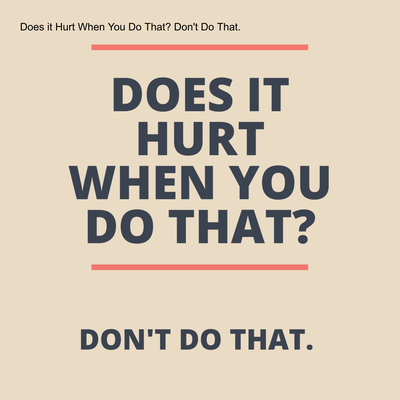 🎧 Podcast episodes
Listen to 13 episodes