We Didn't Roll For This
Each week, Kay-Lynn and Dustin along with their guests answer tabletop player questions that no one needed the answers to. Such as, is it ethical to date your sentient weapon? What if Pokémon but Dungeons and Dragons? And how do toilets work on the elemental planes?

---
Hosted on Acast. See acast.com/privacy for more information.
shows.acast.com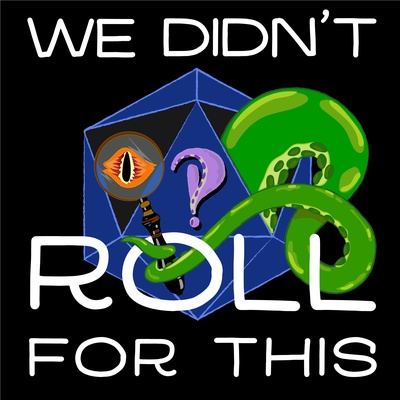 🎧 Podcast episodes
Listen to 40 episodes